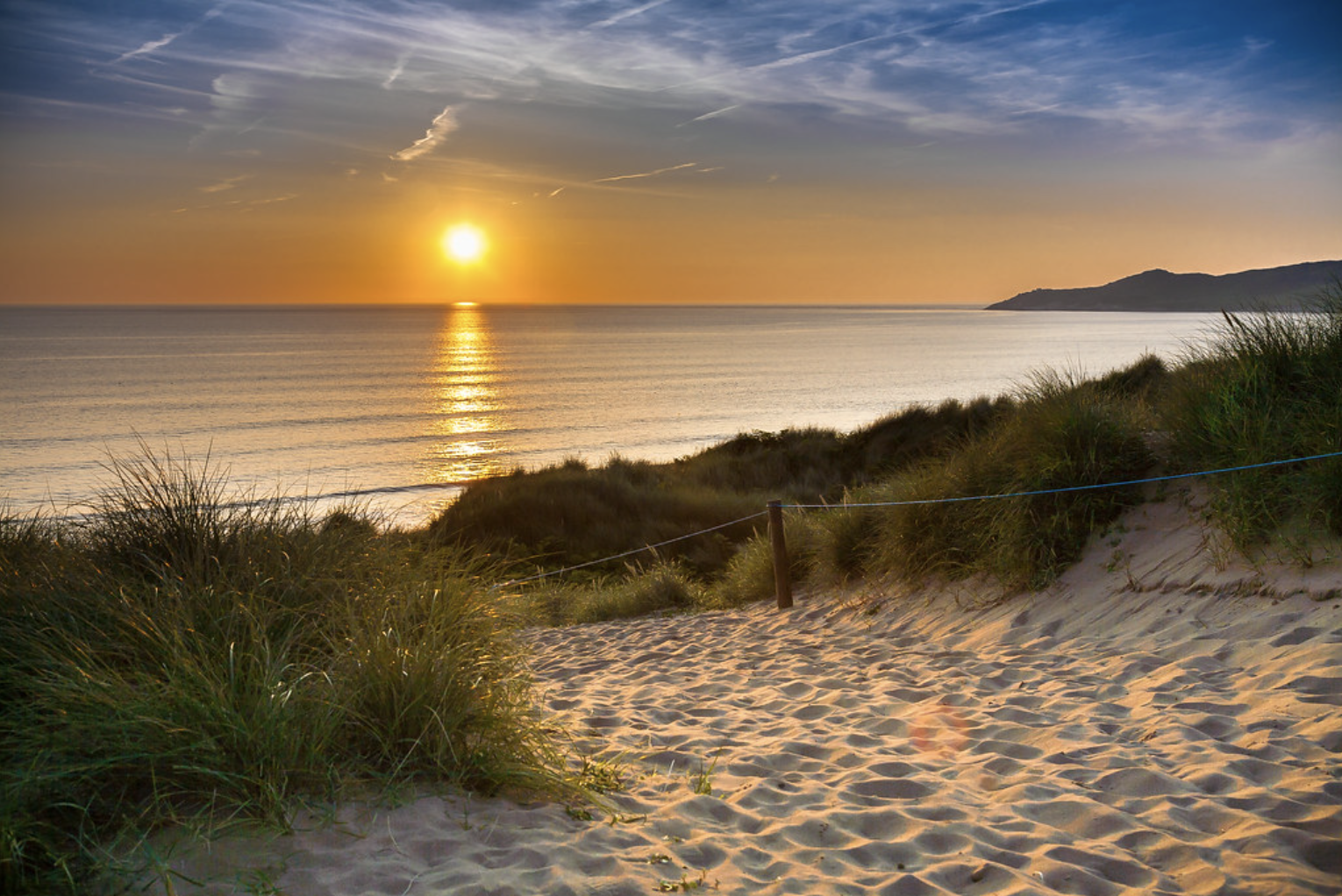 Are we child friendly?
Yes, we have a children's menu as well as high chairs if needed & baby changing facilities.
Are dogs allowed?
Yes, well behaved dogs are more than welcome. We are all dog lovers and even have dog treats available most of time.
Do we cater for gluten free?
Most of the dishes on our regular menu can be adapted to be gluten free. Our dishes are made fresh to order so we can swap ingredients if needed. We have a gluten free fryer so chips are cooked separately. Our Sunday roasts can be completely gluten free, including the gravy, cheesy leeks, stuffing & Yorkshire pudding.
Is there parking available?
Unfortunately we do not have our own car park however, there is street parking just outside the restaurant and 2 main car parks in the village. There is also parking along The Esplanade (a 5-10 minute walk) which is charged by the hour.
Are we open for drinks in between lunch & dinner?
Absolutely, we are open for drinks all day Monday-Saturday from 12pm – 9.30pm & 12pm – 6pm on Sunday.
Do we cater for other allergies as well as gluten free?
Yes we do, our dishes are made fresh to order so we can adapt our dishes to meet your dietary needs.
Are we near the beach?
Very near! You can see the sea and beautiful sunsets from the bar and the beach is just a 5-10 minute walk from the restaurant.
Do we have a dress code?
We generally suggest smart casual but we are very relaxed here so if you want a yummy roast dinner after a long walk on the beach, that's what we are here for!
Are there local taxis?
Yes, there are 2 main companies in Woolacombe but during busy periods of the year we recommend you book in advance.
Do we offer takeaway?
Unfortunately we are a small restaurant with a small kitchen so we are unable to offer takeaways.
Do we close at any point during the year?
Yes, we close for the winter each year so we generally close on 1st November and reopen again mid February.
Should you book in advance or can you just walk in?
We are a small restaurant with a small team and have 2 evening sittings during the season. Once every table is booked for each sitting we can't accommodate any more tables unfortunately so, although you may be lucky when walking in as we are not always fully booked, booking is certainly recommended to avoid any disappointment.
How do we book a table?
Simply use the link at the bottom of this page.
Do you cater for big groups?
Unfortunately, due to the size of the restaurant and the fact that we have 2 sittings each evening, catering for large tables can be difficult for us so the biggest group we can accommodate at present is a table of 8.
I've tried to call a few times but can't get through?
Our small team are often very busy so we apologise if you can't get hold of us at any point but please feel free to email us ([email protected]) and we will do our best to get back to you as soon as possible.
Do you sell lobster?
We do indeed! We sell fresh 1/2 lobster with lemon garlic butter, skinny fries & salad when they are in season during the summer.
We have a booking but our plans have changed, can we cancel?
Cancelations are ok as we understand that plans can change but we do require a minimum of 8 hours notice for any cancelations. If we aren't given a minimum of 8 hours notice or you don't turn up for your booking for any reason then a £10 charge per person will be applied, as per the T&C's on our booking platform.
We are running late but still want our table, is that ok?
During busy times of the year we will keep your table for up to 15 minutes if you are running late and we will try to call you if you haven't already let us know but if we can't get hold of you then your table will be given away.
Do you sell vegan food?
We are predominantly a seafood restaurant and serve roast dinners on Sundays however, we always have at least 1 dish on our menu that is vegan or can be changed slightly to make it vegan if necessary.
Can we buy vouchers?
Yes, of course. If you would like any vouchers, just let us know how much you would like the voucher to be for and we can either post them to you or you can pop by to pick them up.
Someone in our party has a birthday, can you bake a cake?
We don't make birthday cakes here unfortunately but you are more than welcome to drop off a cake and we will bring it out after your meal or we can always organise popping a candle into one of our desserts.
Can we bring in balloons?
Of course you can. There is always someone in from 12pm each day so you're welcome to drop off any decorations at any point after that, we do however ask that you don't have any confetti with your decorations.
Lunch:
Monday to Saturday 12pm - 2:30pm (Sunday 12pm-4pm)
Dinner:
Monday to Saturday 5.30pm - 08.30pm
Book a Table